Hello book lovers!
I hope you are all having a lovely weekend. By now you will no doubt have seen our very atmospheric November theme reveal trailer (if not click here now) and you will know that our theme for our next box is SECRETS & SISTERHOOD. Hooray! We are so excited about this box. The book is a thrilling page turner with a real emotional punch and we are working with some amazing suppliers to bring you a selection of fabulous goodies inspired by our theme.
We have had our eye on Till & Dill's Instagram account for a while now, firstly because they post beautiful photos and secondly because of their stunning artwork. Seriously, if there is anyone out there who doesn't follow them yet, you really should. We have been waiting with bated breath for each of the 'sneak peek' posts they put up to reveal their next bookmark design and now we can't wait to see how their Christmas bookmark turns out! The initial sketches look amazing!
Because we are so excited to collaborate with Till & Dill for our Secrets and Sisterhood box, we thought we would find out a little bit more about them. From the outset we knew that one of our aims at Book Box Club was to celebrate the brilliant artistic talent out there that would help make our boxes so exciting to unbox. It is so easy to forget about the lovely people out there creating masterpieces from their kitchen tables and we believe it's important to make a song and dance about these crafty sorts!
Till & Dill could not have been more accommodating and encouraging to work with so that's why we decided to feature them in our third…Book Box Club- Crafty Q&A series…
BOOK BOX CLUB CRAFTY Q&A
Till & Dill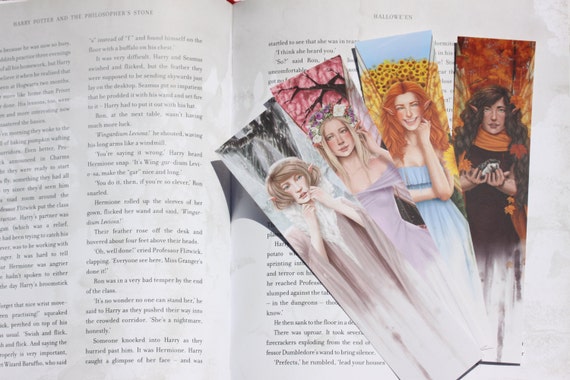 We know you love books – so tell us about your favourites.
Till: For me it's the Maze Runners. I adore how exciting the books are. I was sitting on the edge of my seat, losing sense of time and just read through the thrilling pages.
Dill: Oh I can't choose. The first one is the Harry Potter series; because firstly, it's a magical world that I would love to live in, I want to go to Hogwarts. And I love Draco and Voldemort, oh and Dobby of course, who doesn't like Dobby? The other book is The Book Thief. It's a book about war and it shows how wrong it can go. The story about the girl is beautifully written, and I especially love the perspective it's told from.
Which of your creations are you proudest of and why?
Till: The limited edition Halloween bookmark! It was so much fun to draw. Normally, we try to have our bookmarks on the more light side so it was amazing to go full dark mode. The way we managed to capture the fear of the girl, the danger of the unknown in the depths, I think that we nailed it.
Dill: It has to be the fairies for me. It's by far our most detailed bookmark collection yet and each fairy has their own personality and looks, showing how different they are and how well they suit the atmosphere of the season they belong to.
What does your crafting area look like?
Till and Dill: We created a little place in our home where we sit and throw our creativity over the table. The room itself is completely white, with a grey-ish floor to keep the mood calm. Our shelves and table are a darker brown, to bring contrast. On one of our walls we have a cupboard where we store all the stuff that people send to us; business cards, prints, post cards, it's amazing! And throughout the room we store Funko pops!
What do you eat whilst you craft and what do you listen to?
Till: While crafting I don't eat that much, besides little sand cookies. I'm not sure if that's their real name, but they are super crumbly once you take a bite, like sand! As for music, I'll either listen to English anime covers, Hamilton or acoustic pop covers.
Dill: I don't eat while I work, however I often listen to Aurora, Marina and the Diamonds and PVRIS.
Have you ever had a crafting disaster?
Till: One of the biggest disaster for sure is on the Halloween bookmark, however, we fixed it before printing. I forgot to count the fingers and a hand ended up with six fingers. Whoopsy.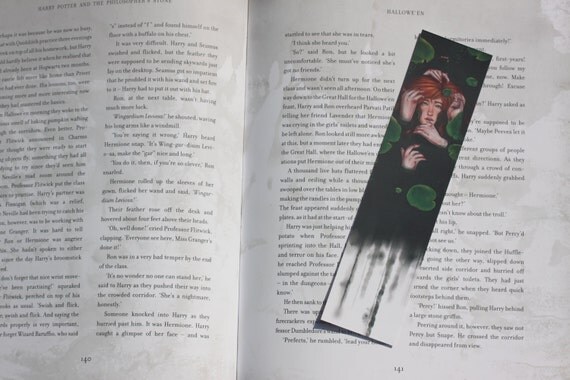 Dill: Everything that I do is a disaster.
What inspires you to craft and how did you begin?
Till and Dill: Our beginning started with Dill, who thought that the book world needed more unique bookmark designs. There are many beautiful bookmarks already, but none were quite what we were looking for. And thus, we started our own bookmark line. As for what inspires us; The people around us. Our "fanbase", our family and our friends. They've helped us all on their own way and kept inspiring us to keep on working and crafting!
Apart from making beautiful things and reading what do you like doing?
Till: I like to game quite a bit, especially stuff like League of Legends and Bioshock and Assassin's creed. Besides gaming I enjoy drawing in my own personal time and roleplaying.
Dill: I like to watch series and movies, nice and comfy under a blanket in my bed. I love to be around my friends and have a great time in general
If you are interested in hearing more about Till & Dill and their beautiful bookmarks then check out their etsy profile.
Remember, if you want to get your hands on the Till & Dill item in our November Secrets and Sisterhood box then click here now and subscribe to avoid disappointment, we only have a limited number of boxes available and this box is going to be amazing!
Love,
Libby
P.S. Thank you to Till & Dill for being such pros and for these lovely photos.